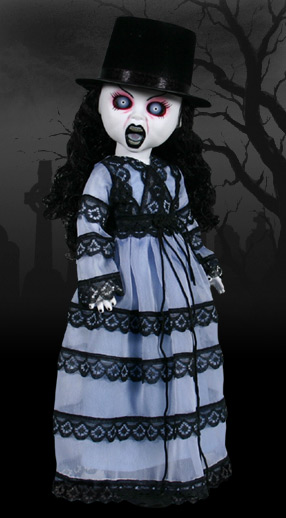 Living Dead Dolls Series 10
Date of death: 11/24/1966 at 6:46pm
Chipboard Poem
Edit
A Romantic Ghoul
With bats in the hat.
She fancy's cannibalism, verse,
And her thirteen cats.
Death Certificate
Edit
Maggots growing in her belly,
Her poems upon the page.
They say that Tina Black
Died of hidden rage.
Accessories
Edit
Fun Facts
Edit
Ad blocker interference detected!
Wikia is a free-to-use site that makes money from advertising. We have a modified experience for viewers using ad blockers

Wikia is not accessible if you've made further modifications. Remove the custom ad blocker rule(s) and the page will load as expected.