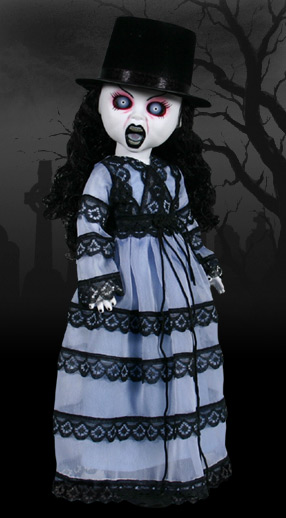 Date of death: 11/24/1966 at 6:46pm
Cause of death: Rage?
Chipboard Poem
Edit
A Romantic Ghoul
With bats in the hat.
She fancy's cannibalism, verse,
And her thirteen cats.
Death Certificate
Edit
Maggots growing in her belly,
Her poems upon the page.
They say that Tina Black
Died of hidden rage.
Accessories
Edit
Fun Facts
Edit
Tina Black (Tina Pink) are based on a fan/good friend and her dress.
Her first name was reused for Series 28 doll, Tina Pink.

And like Tina Pink, her last name is a color (Black), and they have the same death date (11/24/1966).

Tina's death is unknown, which she died from rage.