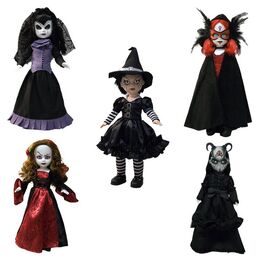 Fun Facts
Edit
This set is based on witches and three of the names reference pagan holidays (Holle Katrina and Lamenta being the only one without them).
This is the series that has a contest winner doll, from the 13th anniversary contest back in 2011 (Holle Katrina).
This is the second all-girl series (with series 9 is the first).

Out of the three all-girl series Series 26 is currently the only one without variants.