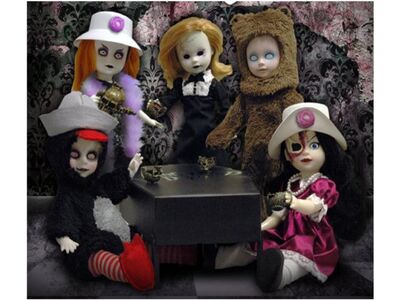 Series 23 is the twenty-third overall series in the franchise and has a very fanciful theme to it's dolls.
Fun Facts
Edit
This series has a tea party theme.
Betsy comes with a teapot while the other four dolls come with tea cups. Each doll with a tea cup also comes with a table leg which can be put on one of the coffin lids to make a table.