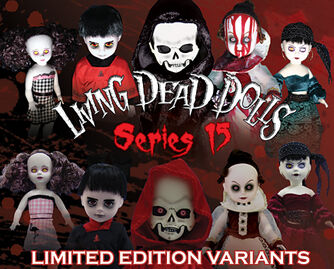 The fifteenth series of Living Dead Dolls was released in 2008.
Other Information
Edit
Retired (Laid to Rest)
Regulars:
Death: $75-$125
Bathory: $80-$200
Gypsy: $60-$90
Flamingo: $30-$70
Judas: $30-$50
Variants:
Variant Death: $100-$140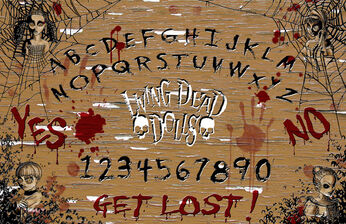 Variant Bathory: $45-$110
Variant Gypsy: $50-$100
Variant Flamingo: $30-$60
Variant Judas: $30-$50
Fun Facts Edit
A set of limited-edition variants was exclusive to the Mezco Direct store, with 666 sets available worldwide.
This is currently the only main series to have two males instead of one in a series.