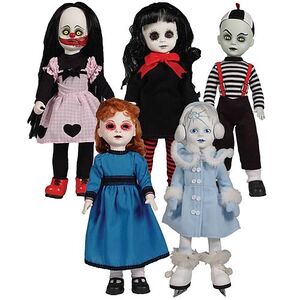 The twelth series of Living Dead Dolls was released in 2006.
Other Information
Edit
Retired (Laid to Rest)
Frozen Charlotte: doll only $60-$255 sealed
Chloe: doll only $85-$125 sealed
Cuddles: doll only $25-$115 sealed
Tessa: doll only $12-$75 sealed
Ezekiel: doll only $6-$90 sealed
Ad blocker interference detected!
Wikia is a free-to-use site that makes money from advertising. We have a modified experience for viewers using ad blockers

Wikia is not accessible if you've made further modifications. Remove the custom ad blocker rule(s) and the page will load as expected.