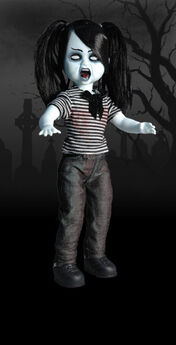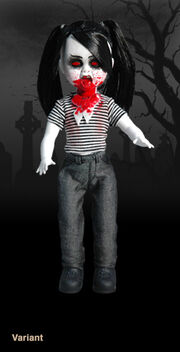 Date of Death: 10/17/1968
Cause of Death: Not Specified
Chipboard Poem
Edit
She awoke!
Painful hunger on her mind
Taste for brains of the living
She must find!
Death Certificate
Edit
A bite on the arm that's all it would take.
Poor Roxie's body ran hot and did shake.
Shortly she died but soon would arise.
A mindless killing machine despite her small size.
Accessories
Edit
Fun Facts
Edit
Death date is the release date for the movie Night of the Living Dead.
Her prototype had her with short hair.
Each doll comes in a variant black and white outfit with red blood.