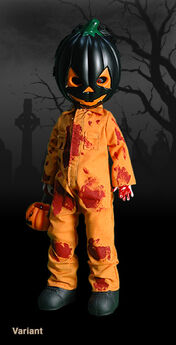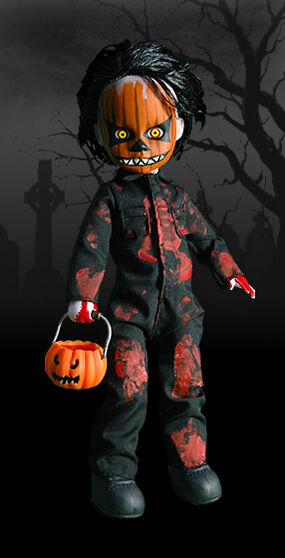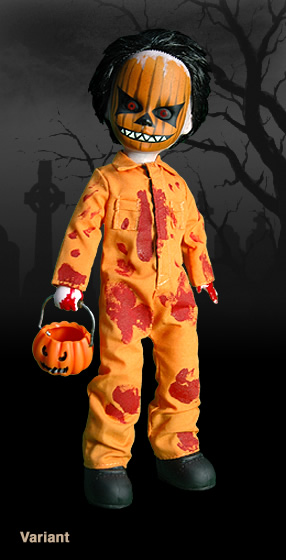 Living Dead Dolls Series 16
Date of death: October 27, 1966
Chipboard Poem
Edit
On the 31st of October in a pumpkin patch
He made up his face & masked it to match
Wandering around he aimlessly kills
His tricks and his treats is the blood that spills
Death Certificate
Edit
Laid to rest in the great pumpkin patch
He must have come from a very bad batch
With evil intent, his machete and mask
Back from beyond with death as his task
Accessories
Edit
Pumpkin Basket Pumpkin Mask
Fun Facts
Edit
In the promo picture Pumpkin doesn't have any hair.
Pumpkin's outfit is similar to Micheal Myers from Halloween.
Ad blocker interference detected!
Wikia is a free-to-use site that makes money from advertising. We have a modified experience for viewers using ad blockers

Wikia is not accessible if you've made further modifications. Remove the custom ad blocker rule(s) and the page will load as expected.