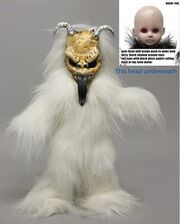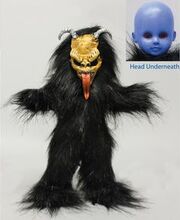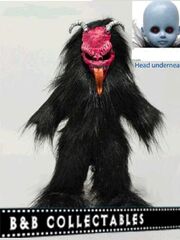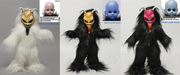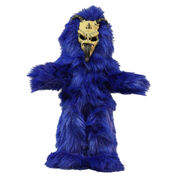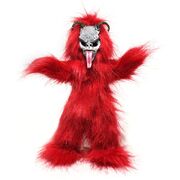 Living Dead Dolls Exclusives
Date of Death
Edit
12/05/1956
Chipboard Poem
Edit
Hugo Dollfuss dressed like Krampus and was off to the Krampusfest.
But the kid was rotten so Krampus got him. in the end Krampus knows best.
Death Certificate
Edit
A nasty foul mouthed brat
who like to cuss.
Only krampus knows
what happened to Hugo Dollfuss.
Fun Facts
Edit
Value

German Krampus: ?
Australian Krampus: ?
U.K Krampus: ?

LDD Presents Krampus are going to be released in October 2013. Initially, three dolls were made and released exclusive to different regions of the world- Germany, Australia and the U.K. However, the dolls have since been made available in the US through the Mezco website.
Krampus is a demonic goat beast with origins in pre-Christian Germanic history and is effectively the anti-Saint Nicholas.
Krampus is responsible for handling all the naughty children during the holiday season by gathering them in his sack and taking them back to his lair.
Ad blocker interference detected!
Wikia is a free-to-use site that makes money from advertising. We have a modified experience for viewers using ad blockers

Wikia is not accessible if you've made further modifications. Remove the custom ad blocker rule(s) and the page will load as expected.