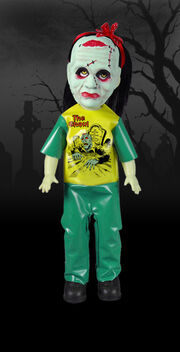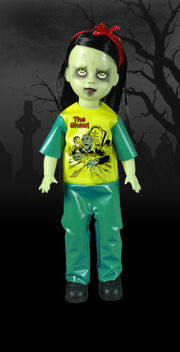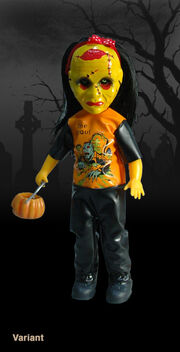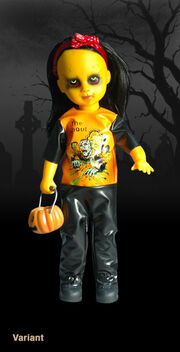 Living Dead Dolls Series 18
Date of death: November 23rd, 1933
Chipboard Poem
Edit
Little Gabriella
Dressed up as Cinderella
And thought that she was so cool
Until she got eaten alive.
When Halloween arrived
And was christened Gabriella the Ghoul.
Death Certificate
Edit
Tricks and treats on Halloween night
Are guaranteed to stir up a fright
But when Gabriella knocks
It's best to not undo your locks
Or you will end up with a bite
Accessories
Edit
Ghoul Mask
Fun Facts
Edit
Each doll comes in a variant orange and black outfit limited to only 275 pieces.
Full name is Gabriella The Ghoul.
Her mask glows in the dark.
Ad blocker interference detected!
Wikia is a free-to-use site that makes money from advertising. We have a modified experience for viewers using ad blockers

Wikia is not accessible if you've made further modifications. Remove the custom ad blocker rule(s) and the page will load as expected.