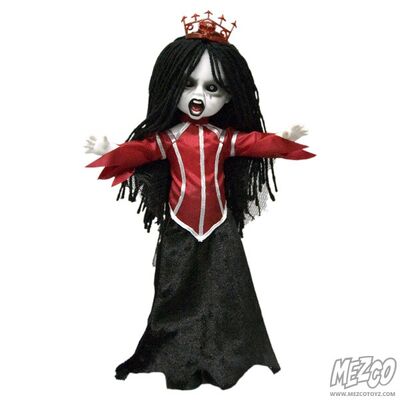 Living Dead Dolls Series 24
Date of death: N/A
Chipboard Poem
Edit
Queen of the demons she is known to be
The daughter of illusions some decree
The bringer of deception is another name
The western quarter is her domain
Death Certificate
Edit
All hail the queen of the western quarter
The bringer of deception, chaos and disorder
We summon thee Agrat-Bat-Mahlat
We have drawn this circle for you to arrive at
We summon thee, we summon thee
Arise mistress of the sorceress and hear our plea
We summon thee, We summon thee
Accessories
Edit
Fun Facts
Edit
Her name in Hebrew means 'Daughter of Illusions."
She is the first Succubus doll.
She currently has the longest name in LDD history.
Agrat is one of many of the dolls to have yarn hair.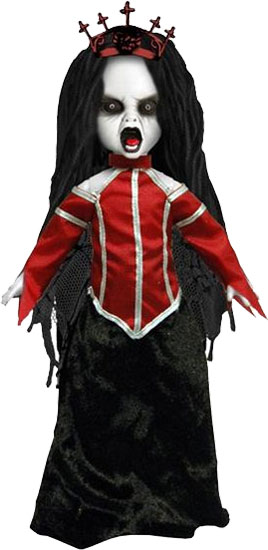 Ad blocker interference detected!
Wikia is a free-to-use site that makes money from advertising. We have a modified experience for viewers using ad blockers

Wikia is not accessible if you've made further modifications. Remove the custom ad blocker rule(s) and the page will load as expected.